Dreamclean cleaning concept
Can be mounted in any desired location
Contains two high-quality components
Also caring function
PremTech's DreamClean concept offers you the opportunity to easily launch a complete personal hygiene concept in your organization. This concept makes it possible for you and/or your employees to access solutions that contribute to personal hygiene at any desired location. The starting point for this concept was simplicity. Quality is a matter of course for us and making connections between challenges and solutions is in our DNA.
HygiGel 70 is a hand gel based on 70% ethyl alcohol that hygienically cleans the hands. This nourishing hand gel works within seconds after rubbing into the hands. In addition to its hygienic cleaning properties, the HygiGel 70 also provides effective care for your hands by adding caring components.
No allergenic perfume ingredients have been added to the product and the product is free from traditional preservatives. The addition of the caring components ensures that you have considerably less chance of dry hands, even with frequent use.
Power & Care Soap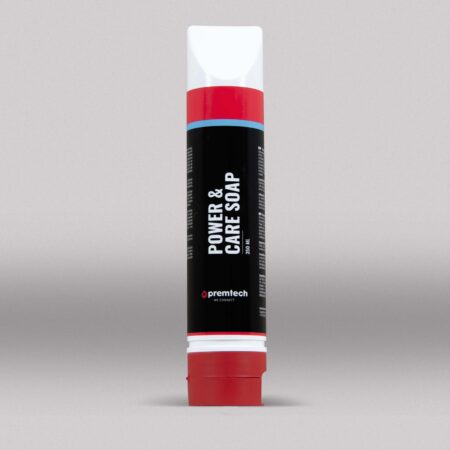 Power & Care Soap
Power & Care Soap is a very powerful and skin-friendly hand cleanser. This special combination is obtained by adding an ester mixture and a nourishing oil. The Power & Care Soap is a cream-like product and has a fresh apple scent, which leaves a pleasant scent on the hands after washing. Due to the addition of the specially formulated corn kernel, in most cases no skin irritation will occur with frequent use. The Power & Care Soap is supplied in 350 ml tubes, which are suitable for the holders, but is also available in 3 liter pots.