Extensive range
with high-quality Masking Tapes
At the beginning of 2021, our range was expanded with 3 high-quality Masking Tapes. In many processes in which our products are used, adjacent materials are protected against unwanted contamination. We saw that our customers used all PremTech products, as the systems often prescribe, but that Masking Tapes were missing in our product range.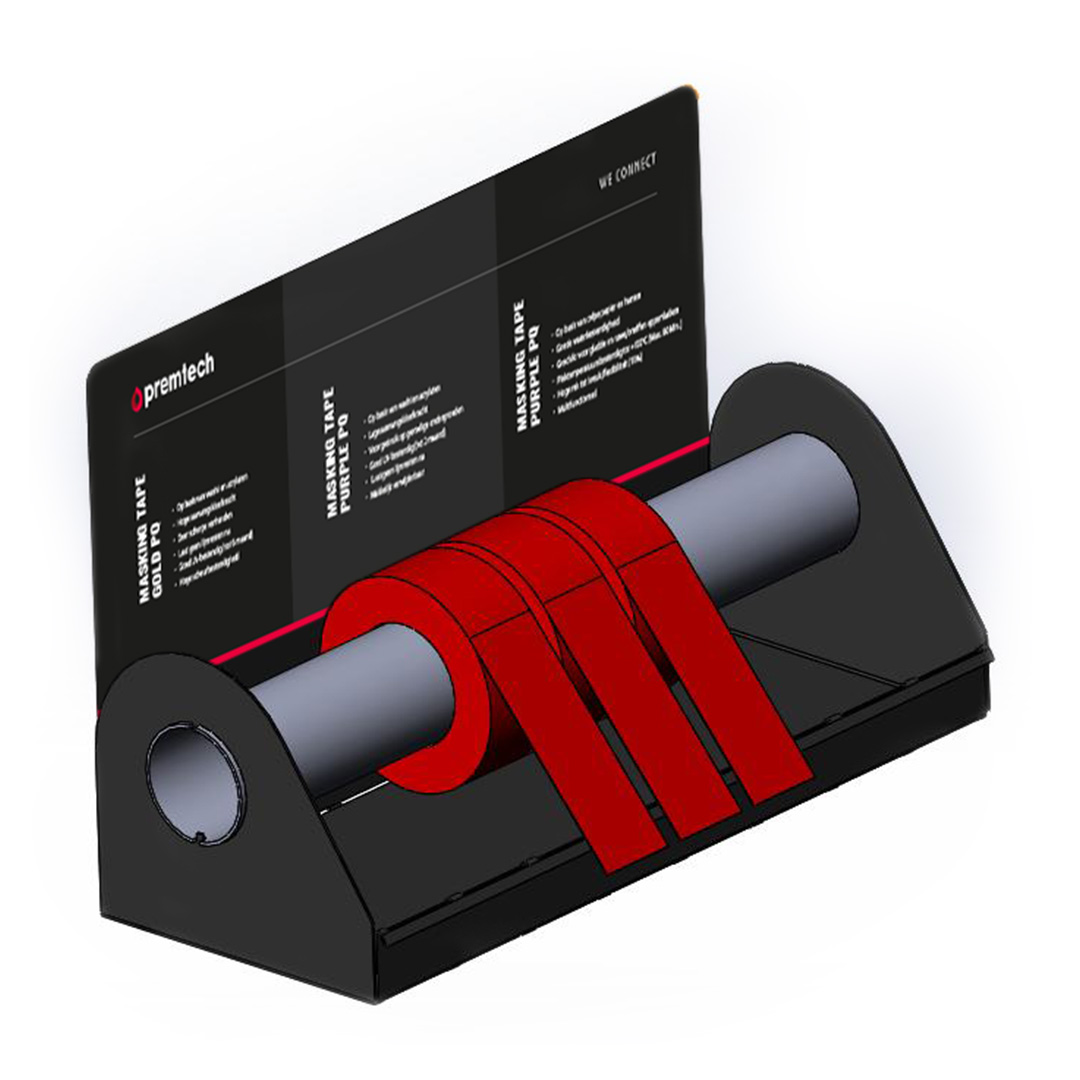 After a period of 2 years of development, we have proudly introduced 3 variants of Masking Tape, which are often referred to as masking tapes. the green variety, the Masking Tape Green, is a water-resistant tape that is relatively thick and strong. This product is manufactured on the basis of Crepe paper and resins and can be perfectly applied on uneven surfaces.
De Masking Tape Gold PQ is our yellow/gold variant. Extremely clean edges are achieved with this masking tape. The adhesive layer of the Masking Tape Gold PQ leaves no residue and is highly resistant to UV, water and high temperatures. This tape is made from washi, which means "Japanese paper" in Japanese. The quality of washi is very high, which also ensures that this tape does not leave any glue residues for up to 6 months.
The third tape is the row is our Masking Tape Purple PQ. Masking Tape Purple PQ is a top quality, low tack masking tape made from a thin washi paper. With this tape it is possible to protect sensitive surfaces, such as wallpaper and/or freshly varnished or painted surfaces, without running the risk of damaging the surface. The uniqueness of this masking tape is its very low adhesive strength, which virtually guarantees easy and safe removal.